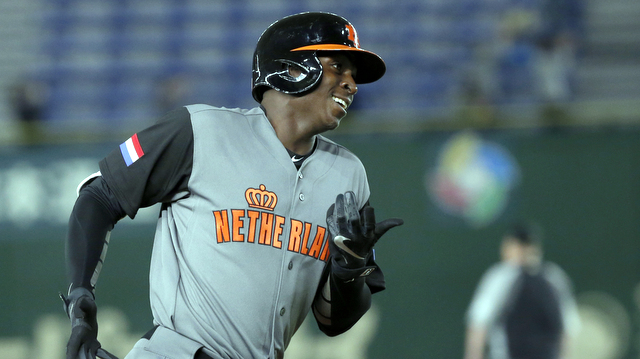 (AP Photo/Toru Takahashi)
Welp, this isn't good: Didi Gregorius has left Team Netherlands and is returning to Tampa with a right shoulder injury, according to Bryan Hoch and Kevin Kernan. It's a "hematoma of the subcapsular muscle," whatever that means, according to Anthony Rieber. Gregorius had a preliminary MRI yesterday and will go for more tests tomorrow.
Gregorius played six games in the World Baseball Classic â?? one at shortstop and five at …
Read Original Post at
http://riveraveblues.com/2017/03/didi-gregorius-leaves-wbc-with-right-shoulder-injury-150974/

Sports Media 101 searches and spiders for news it aggregates from across the web about your favorite sport or sports team. This article is originally posted at another site not affiliated with Sports Media 101. The portion of the article posted here is to provide a sample of the content available at the linked site. Please click the link to read the full article. Sports Media 101 does not claim any ownership to the content and all rights are retained by the original copyright owner.
Tags:
2017 World Baseball Classic
,
Injuries